How to recover lost data from a USB flash drive
In case something goes wrong with your thumb drive or you accidentally delete some important data from it, a backup copy would be of great help. However, even if you haven't made it, you can still try to restore your files with a data recovery program like Recovery Explorer Standard. So, let's see how to use this software to get back your deleted or lost information.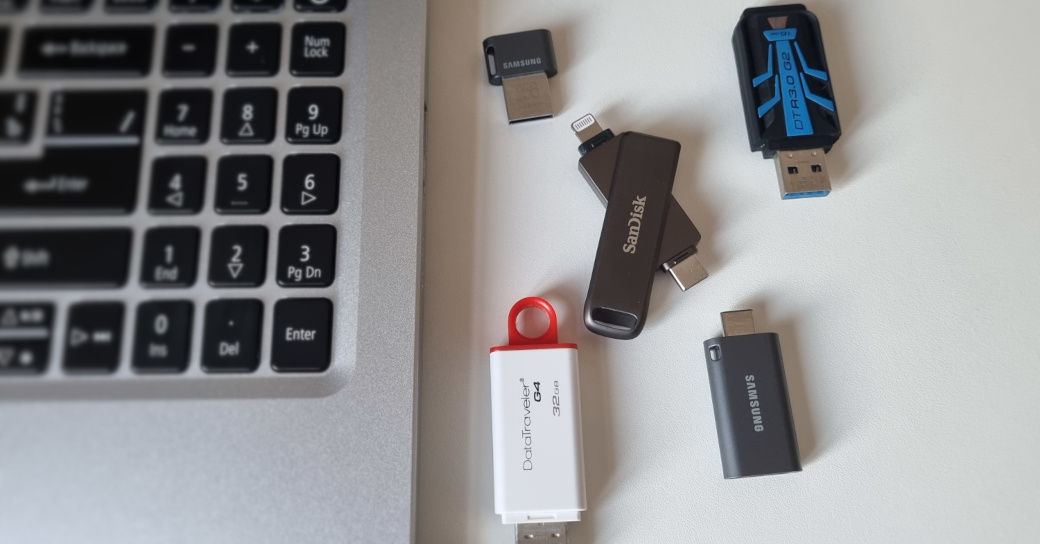 But before we start, please have a look at a couple of important data recovery rules you should always keep in mind. They will help you avoid the majority of grave mistakes.
And here are the steps to take to recover lost data from a USB flash drive:
Download the trial version of Recovery Explorer Standard and install it on your computer. Please find detailed instructions here.

Now plug the affected jump drive into a USB port of the PC you've installed the recovery software on.

Run the program. At this stage you can choose between the Standard and the Wizard modes.
How to recover files under the Standard mode
If you stay in the Standard mode (i.e. full-featured):
Select your USB stick in the list of available storages. If you can't locate it there, please read this article.

Then press the Start scan button in the bottom right corner of the program window. Or you may click on the magnifying glass icon in the top left corner.

Now set the parameters of the scan. Put a checkmark next to the option you need. If you're not sure which one to choose, just keep the default settings. Hit Next.

At the next point you need to select a number of file systems to scan. By default, they are all checked.

You can keep these settings or unmark unnecessary options. Then press the Next button.

And one more parameter: tick off Yes, I'm interested in result of recovery by known content. Find more information about Raw data recovery and its rules here.

Click Start scan.

Wait till the software scans the contents of your USB stick.

When the scanning is finished, the program will suggest that you save the scan result database.

If you decide to save it, you will need to choose an appropriate storage. Please don't save the database to that very thumb drive that has been scanned.

Make your choice and press Select.

Now look through the results of the scanning.

Select the files you'd like to recover and save them to a secure storage. Please read a detailed guide on how to preview, select, find and save files in Recovery Explorer.
With the free trial version of Recovery Explorer Standard you can save files of up to 256 KB each, while the trial versions of Recover Explorer RAID and Recovery Explorer Standard allow you to copy files that do not exceed 768 KB each. If you need to save a larger file, you should buy a license.
Please read this article on how to choose and order an appropriate Recovery Explorer license.
How to recover files under the Wizard mode
If you prefer a simplified data recovery procedure, enable the Wizard mode: click on the Recover data in Wizard mode option at the bottom of the program window.
Then click on the Physical disks tab and select your USB flash drive.

After that, press the Continue button. And wait till the software scans the drive.

Once the scanning is over, you'll see three tabs: Deleted files, Current files and All the files.

Look through them and find the file(s) you need to restore.

Mark those files and hit Recover selected.

Choose a storage, press Start recovery and wait till the recovered files are copied.

When all the files are saved to a target data storage, you can unplug your jump drive. We strongly recommend you do it safely.