How to get an appropriate license for Recovery Explorer
First and foremost, mind that the trial version of Recovery Explorer can be downloaded from this website absolutely for free. You can install it on your PC and check if it could restore your lost or deleted data. Moreover, it allows you to recover any number of small files that do not exceed an established file size limit.
Depending on the software edition, the trial version lets you save recovered files of up to 256 KB (Recovery Explorer Standard) or 768 KB (Recovery Explorer RAID and Recovery Explorer Professional) each. If there are larger files you'd like to restore, you need to purchase a license.
Under the Standard mode:
Once you try to save a big file that exceeds the trial version limit, the program will offer you several options to choose from: to enter a registration code, to order a license online, to copy files that are smaller than the established file size limit or to cancel the copying procedure. Choose any.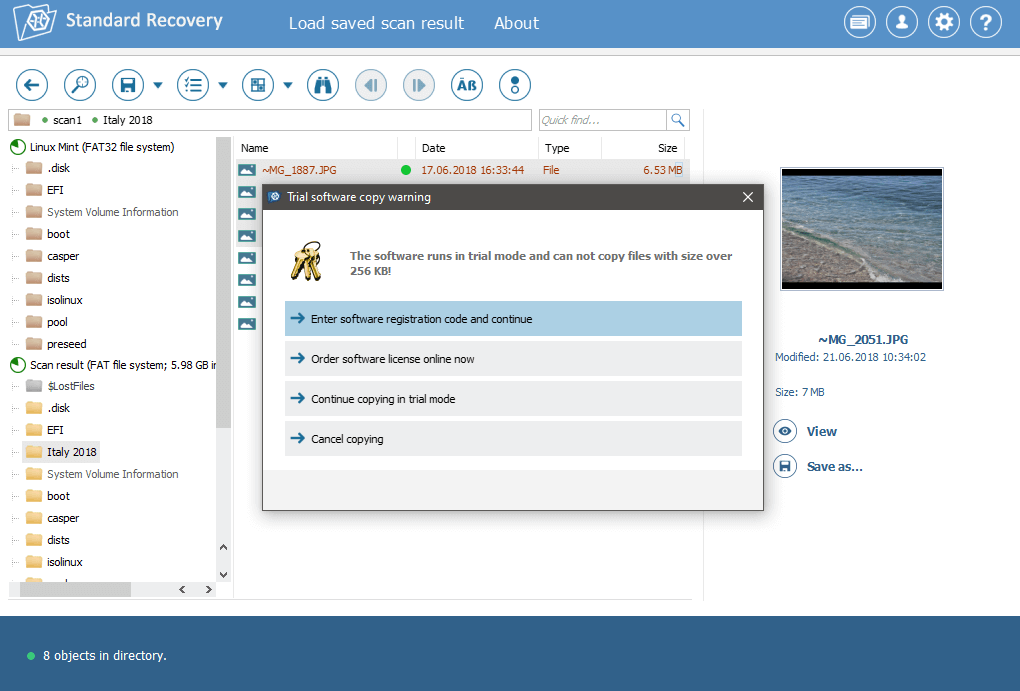 Under the Wizard mode:
And if you've enabled the Wizard mode, the software will make your life easier by suggesting the most appropriate license or several licenses at once: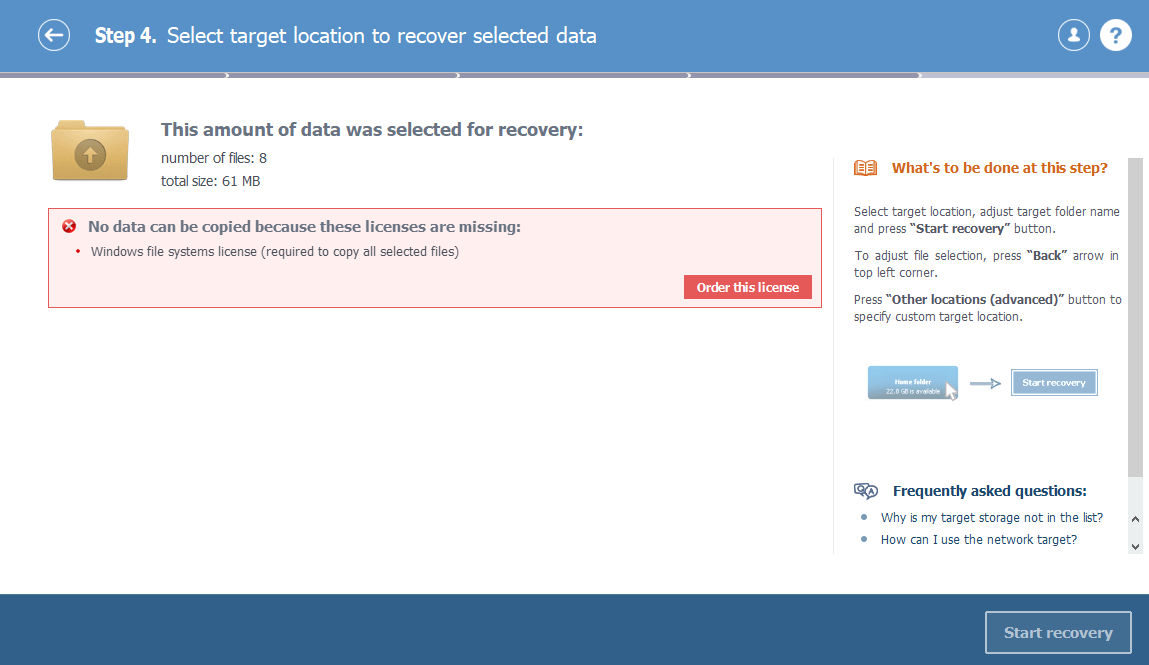 Just press the Order this license button and you'll get to the corresponding website page.
Alternatively, you can make your own choice.
Under the Standard mode:
Click on Software Activation and License at the top bar and then on Licensing options at the bottom of a new window.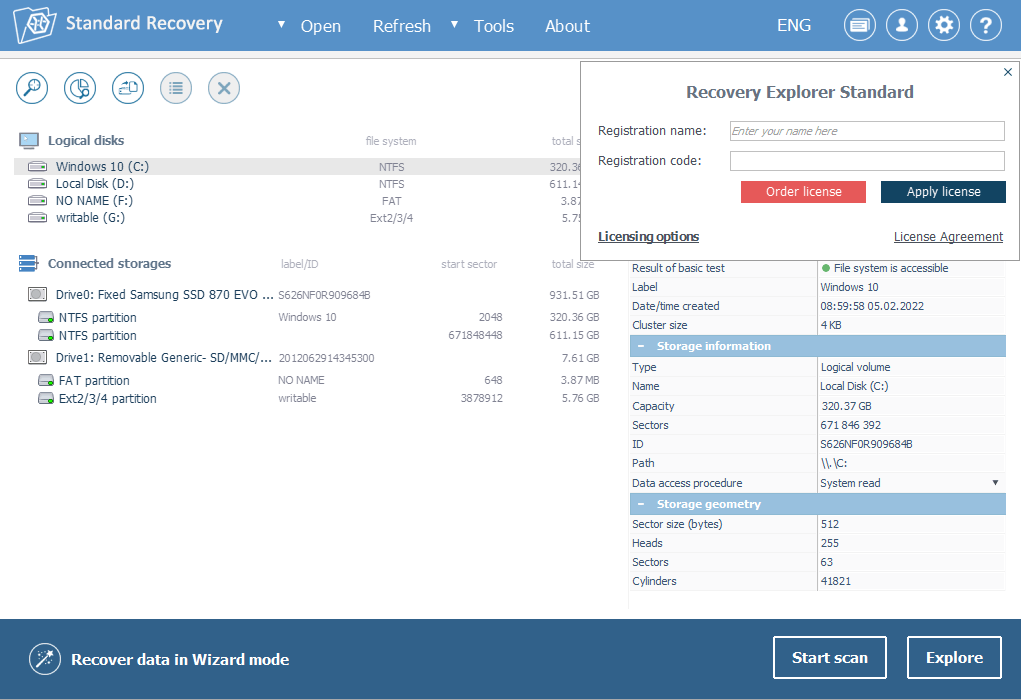 Under the Wizard mode:
Hit Software license at the top bar, click on Add license and then on Licensing options.
In general, there are three software editions to choose from:
Standard edition (a user-friendly solution for the most common data loss cases);

RAID edition (an all-in-one application to recover data from regular and complex storages, including software and hardware RAIDs and RAID-based devices, like NAS);

Professional edition (the most advanced solution, recommended for data recovery professionals and for complex data loss cases).
Every Recovery Explorer edition is available in three versions:
for Windows (for Windows® XP with Service Pack 3 and more recent versions);

for macOS (starting from version 10.15 and later (x86_64, Apple M1));

for Linux (modern Linux distributions, the program's API requires ld-linux.so.3, libstdc++.so.6, libX11.so.6, libpthread.so.0).
Please mind that if you need to install a certain program edition on several operating systems, for example, the Standard edition on Windows and macOS, you should purchase separate licenses for every OS: in our case, a license for Windows and another one for macOS.
Once the payment is processed, your personal registration code will be sent to the email you specified in your order. Copy it to the corresponding field in the interface of the program, type the name you entered in the order form and hit Apply license.
Every Recovery Explorer license is perpetual and is provided with free updates during 360 days after its purchase.